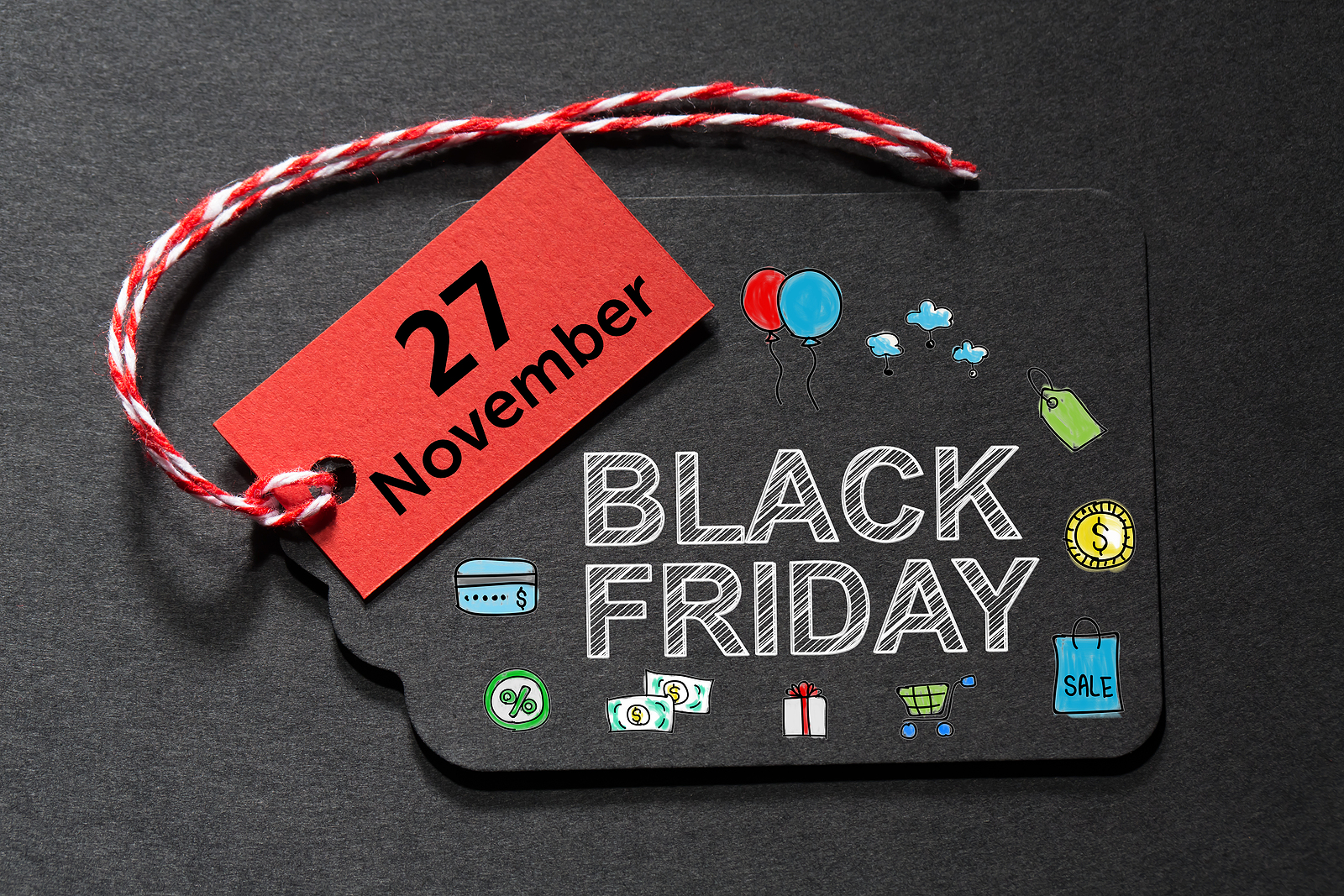 by Merrick Edwards, Channel Director, Apex Supply Chain Technologies
Black Friday & Cyber Monday – what started as a promotion to signal the start of the Christmas shopping season in the US has now become a global retail phenomenon. Each year sees consumer expectations rising, discounts getting bigger and sale periods becoming longer. Since 2016, Black Friday spending has increased 20% year on year, but what are the predictions for 2020?
Some media have carried dramatic headlines about the biggest shopping day of the year being dead or cancelled. Others are hailing Friday 27 November 2020 as a lifeline – a chance for retailers to recoup some of the lost revenue of the past 10 months. The reality is that Black Friday 2020 is set to be a predominantly online event and with consumers switching to online in unprecedented numbers, it's going to present challenges.
Planning for an unusual Black Friday
So how does your distribution centre prepare for a Black Friday like no other? The answer is to think ahead and optimise your order workflow and fulfilment.
If you're operating a warehouse, a fulfillment or distribution centre, management of your mobile assets like RF devices, scanners, pick-to-voice wearables is key to your operation.
But how often does one of these high value assets get misplaced? How much time do your employees waste lining up to check in and out their devices? How often do breakdowns or damage affect productivity? Do you know who has handled each piece of equipment in case of a Covid outbreak?
The Apex Mobile Asset Management solution offers a simple answer to all of these day-to-day operational issues.
Device issues impacting productivity
How many productive hours are wasted due to damaged or incorrectly functioning devices? Without a clear system, workers don't tend to let anyone know that a device has as issue and it gets kept in the pool, causing the same issues for the next worker. It's a common concern that can be overcome using Apex Mobile Asset Solutions to ensure each device is stored in a locker for access by the employee. At the end of the shift the workers can be prompted to answer questions about the device to ensure it is working correctly. If it isn't, then the locker gets blocked so the device can't be used by another employee and an auto notification gets sent straight to the IT team.
Devices going AWOL
Your mobile assets are used by your team, but, as humans, they're not infallible. Equipment often gets misplaced and mislaid. The Apex Mobile Asset Lockers are linked to the Apex Cloud, enabling you to track each device and record when it was checked out and by whom. This makes workers more accountable for their devices and also helps to instantly spot a device that has gone AWOL at the end of a shift.
Device Track and Trace for Covid
Hands, Face, Space – the 3 key aspects of Covid safety in any place of work. Installing an Apex Asset Management solution can help reduce cross-contamination.
Should a Covid-outbreak happen, the Apex system can help track who has handled each device and minimise the number of people that need to isolate and the impact that has on productivity. It does this storing each device in a secure locker. Workers have to check out devices before use and then check them back in at the end of the shift, and all of this is recorded so that each person who has handled an individual device can be identified.
It's an understatement to say this has been a difficult year for retail. The industry has been plagued by financial uncertainty, supply chain issues, worker safety concerns and lockdowns. This Black Friday offers e-tailers a chance to make up some of their losses. So when your team shows up ready to work, make sure their equipment is there, ready and waiting for them and fully functional, first time, every time.