Blockchain, AI, Industry 4.0. These overused words are often too broadly defined or even misdefined and unhelpful when trying to differentiate between supply chain hype and innovations to take seriously.
But there's proven technology that can easily be integrated with your operations – simple changes capable of making a big impact as you digitalize your warehouses and distribution centers. Just consider how we handle enterprise mobile technology.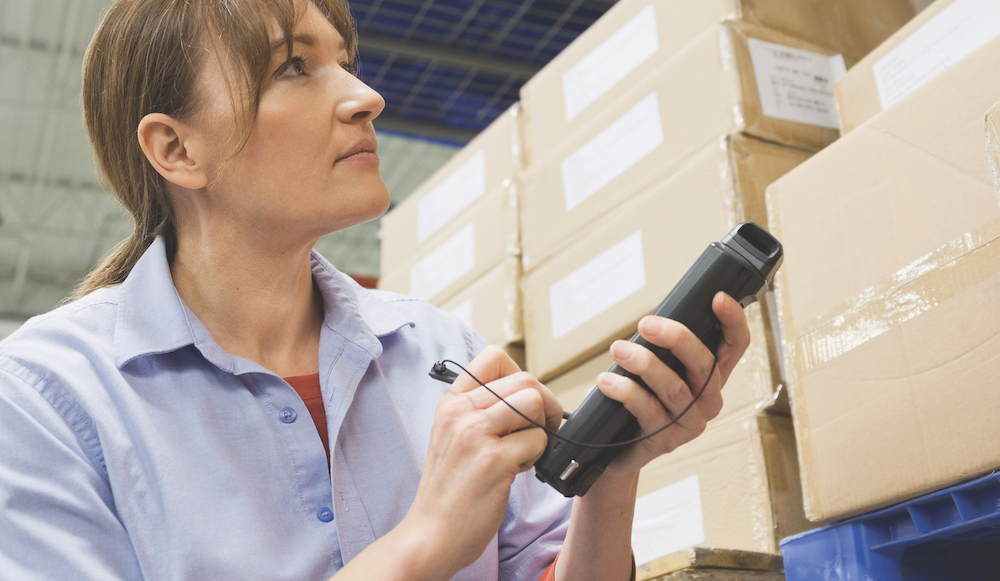 The Hidden Cost of Enterprise Mobile Devices
You're probably spending six figures every year to ensure there's enough devices to go around. Having the right number of scanners and terminals available at the start of every shift is a big challenge for any facility. Whether devices have gone missing, need repair, or replacement, not having enough for each shift drains productivity and costs money.
Productivity Decreases: Minutes spent looking for devices add up quickly across employees and shifts. The end result is thousands of hours wasted annually, often representing a six-figure loss of employee wages that could be reallocated.
Budgets Drained: Most facilities have a recurring budget item to replace up to 20 percent of devices annually due to loss and damage, funds that could be better spent elsewhere.
Tech Overspending: With no visibility into a facility's devices, 10 to 15 percent more technology is purchased than is needed to ensure everyone can start their shift. Sky-high repair and replacement costs add to the overspend.
Mobile Asset Management Boosts Productivity, Decreases Costs
Automated Mobile Asset Management Solutions from Apex Supply Chain Technologies® are a simple, proven technology that can eliminate this friction from the start and end of shifts. Apex helps some of the biggest brands in the world increase employee productivity while reducing operational costs.
Apex smart lockers, working with our powerful automation platform, offer self-serve check-out and check-in for employees 24/7. Users simply scan their ID or enter their PIN to collect their device. The entire process takes less than 10 seconds.
The solution is easy to integrate into a facility's existing infrastructure. Managers automatically receive detailed records of who checked out each device and when they returned it. They also get email alerts if a device isn't returned on time or needs repair. This all helps make a big impact.
Greater Accountability: Each device is tracked to the employee using it, so damage, theft and loss are virtually eliminated.
Productivity Boost: The Apex solution is self-serve, so employees don't have to wait in line and managers can focus on more value-added tasks.
Significant Savings: Your mobile devices are used more efficiently and effectively. Knowing who has every device, and their condition when checked-out, means there's less need for spares. And with this protection, your investment lasts longer.
You can make a simple change and have a big impact with Apex self-serve, Mobile Asset Management Solutions. Click here to learn more.