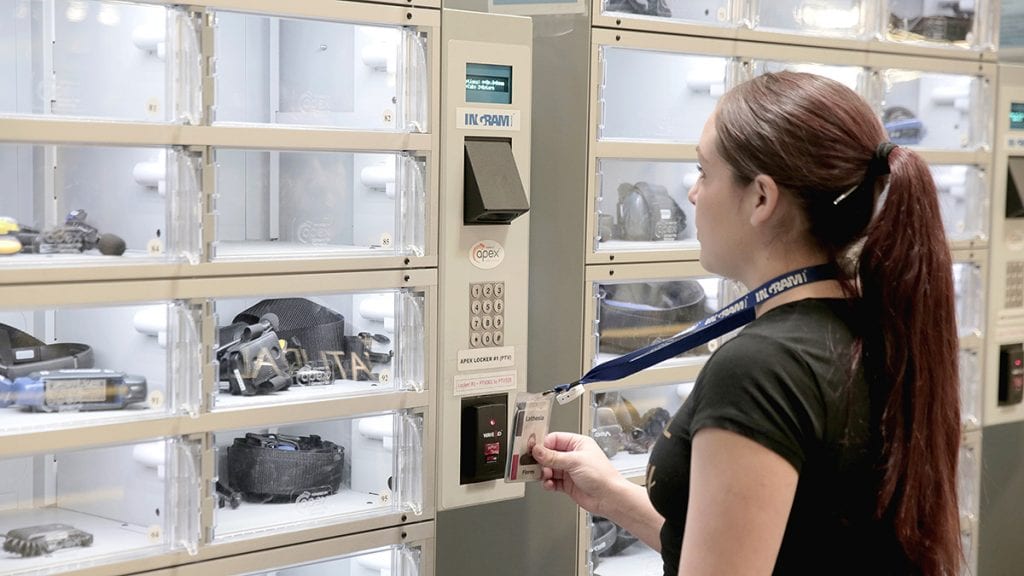 Imagine if every day you got up, hopped in your car, drove to work – then had to wait in line before you could start working.
It happens every day to distribution center workers. That's because they have to line up to get their scanning or voice-picking equipment from a manager, wasting up to 15 minutes a day for each worker and manager. Multiply that by hundreds of workers across shifts, and you can see how outrageously wasteful and expensive this line can be.
Stop wasting their time
Of course, employees aren't happy about this, since their job and any bonuses they receive depends on hitting their productivity quota. They know those extra 15 minutes could help them bump up their numbers. And that frustration contributes to the industry's notoriously high turnover rate.
No wonder so many DCs have rethought this process and made a simple change that helps those employees make better use of their time. It can also make significant improvements in employee retention.
Get your productivity fix
Apex Mobile Asset Management Solutions get employees out of lines and out onto the floor as fast as possible. They just step up to the locker, scan their badge and check out their device in seconds. That gives workers a faster start to their shift so they gain hours of productivity each month. And DCs across the country are getting big productivity gains.
When Ingram Micro's Mira Loma distribution center switched to Apex Mobile Asset Management Solutions, the change was noticeable. "People are happier. Just the fact that they can go to work when they come to work, it's a big deal," says senior operations manager Cindy Baughman.
Associate Mario Chavez agrees. "It's an easy process. I like Apex because the tools are there to get your job done." In fact, Ingram Micro estimates they've helped associates recover roughly 8,600 hours per year.
Managers like that they can customize each employee's access based on their responsibilities and ensure each device is returned on time by that person.
At the Meritor distribution center in Florence, Kentucky, asset control technician Brittany Brock says, "After checking out a device for the first time, employees realize how easy the process is and how much more quickly it can get them onto the floor."
Help good employees do better
Most employees want to do a good job. So give them all the help you can. Read more about Apex Mobile Asset Management Solutions and start giving your distribution center employees what they need, when they need it.